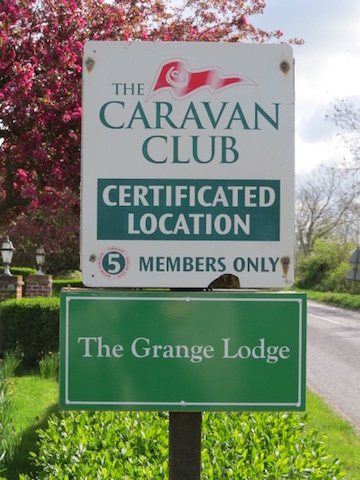 The Grange CL was established in 2002 by the present owners Steve & Pat Garten.
We moved to 'The Grange' in 2000. Our building business was expanding, and we desperately needed storage space and a yard; 'The Grange' was ideal for this purpose. However, we still had 7.5 acres of ground we had to find a use for. At the time, we were keen caravanners ourselves with over 20 years' experience. We mostly stayed on Caravan Club 5CL Sites. When we first started touring back in the eighties. When you turned up at a 5CL site, it may have sounded idyllic in the directory but on some of the 5Cl sites, the experience was different when you arrived the grass would be long, chemical emptying point might be a sheet of corrugated iron over a hole and electric hook ups were unheard of in those days on 5CL sites.
With the experience, we gained touring with our caravan from site to site helped when we set up 'The Grange CL'. Due to an injury at work, I had to retire from my building business, and pass the business and 'The Grange House' over to my son to manage. Pat and I now live in 'The Grange Lodge' a single storey timber framed building which we converted. This building used to be the old office and toilet and shower block before refurbish work in 2011 to convert the building into 'The Grange Lodge'.
I now keep busy in maintaining and improving the site to make your stay with us memorable.
Steve